L-Lysin
Order now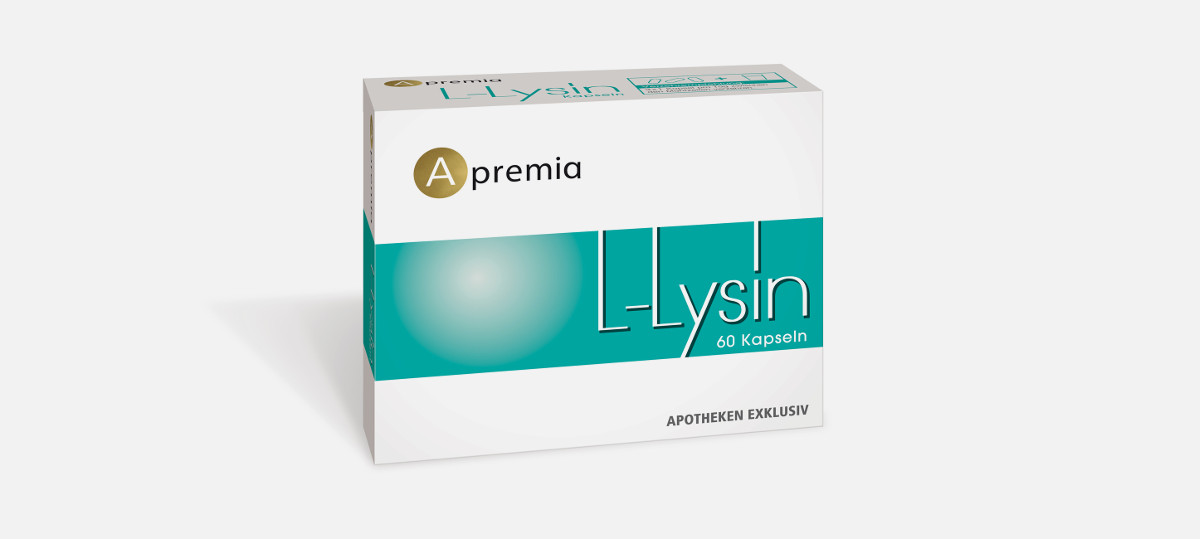 Nutritional supplement containing L-Lysine – lactose free, gluten free and vegan
Ingredients:
L-Lysine hydrochloride
Glazing agent: hydroxypropylmethylcellulose
Substances per recommended daily dose (3 capsules):
| substances | per daily dose |
| --- | --- |
| L-Lysin | 1200 mg |
Recommended daily intake:
Swallow 3 capsules whole, throughout the day between the meals, with enough water or other liquid.
Properties:
L-Lysine, like L-Arginine and L-Histidine, is an essential alkaline amino-acid and therefore crucial and vital, because the body cannot produce them itself. Consequently, the body needs to take in these amino-acids through the diet. Exactly like L-Lysine is L-Arginine, both of them are kept in balance by the body.
Apremia L-Lysin contains per daily dose (3 capsules) 1,5 g L-Lysine hydrochloride.
Important reminder:
Dietary supplements must not be used as a substitute for sufficiently varied nourishment. A balanced and diversified diet as well as a healthy lifestyle are essential.
Do not exceed recommended daily intake.
Do not use supplies that have passed their expiration date.
Keep out of reach of children.
Store at room temperature in a dry place.
Amount:
60 capsules
Order now