Lactobac 12
Order now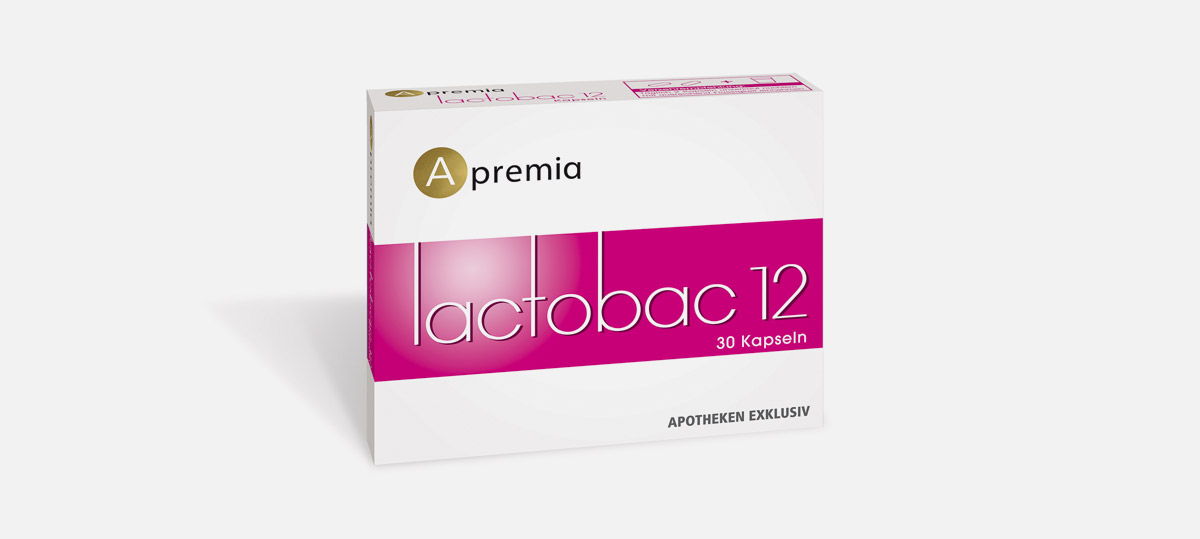 Nutritional supplement containing lactobacteria– lactose free
Ingredients:
Chicory inulin, cornstarch
Glazing agent: hydroxypropylmethylcellulose
Lactobacteria:
Enterococcus faecium
Bifidobacterium infantis
Bifidobacterium lactis
Bifidobacterium longum
Bifidobacterium bifidum
Lactobacillus acidophilus
Lactobacillus paracasei
Lactobacillus plantarum
Lactobacillus rhamnosus
Lactobacillus casei
Lactobacillus lactis
Streptococcus thermophilus
Substances per recommended daily dose (2 capsules):
| substances | per daily dose |
| --- | --- |
| Lactobacteria matrix protected equal to 2 billion CFU (colony forming units) per daily dose | 40 mg |
Recommended daily intake:
In the morning swallow 2 capsules whole on an empty stomach with enough water or other liquid.
If needed the capsule can be opened.
Properties:
Microbes are omnipresent at any moment in our bodies especially in our gut, so they form a microbiome in the intestines. They are necessary for our health and fulfil important functions such as:
Helping the human gastrointestinal tract by stimulating the Peristalsis and breaking down nourishment
Absorption of vitamins and minerals
Forming various enzymes, vitamins and fatty acids
Protecting our gut from harmful bacteria, viruses, fungi, etc.
Boosting the immune system
Sometimes it is necessary to resort to antibiotics when our body needs help to cope with dangerous pathogenic bacteria. Nevertheless, antibiotics cannot differentiate between the good bacteria in our microbiome and the pathogenic germs, resulting in weakening the healthy enteric flora.
To help the microbiome and keep your wellbeing during and after the usage of antibiotics use Apremia Lactobac 12.
Moreover, traveling in countries with different dietary customs, routines and circumstances, such as consuming salads and unpeeled fruits washed with water or water-based ice cubes (where water does not meet the standards we are used to) can upset the gut and throw it out of balance. The consequences feel rather unpleasant.
Thus, it is advisable to prepare your microbiome for your travels. To achieve perfect conditions for your gut during travel it is best to start taking Apremia Lactobac 12 a few days before departure and continue throughout the vacation.
Important reminder:
Dietary supplements must not be used as a substitute for sufficiently varied nourishment. A balanced and diversified diet as well as a healthy lifestyle are essential.
Do not exceed recommended daily intake.
Do not use supplies that have passed their expiration date.
Keep out of reach of children.
Store at room temperature in a dry place.
Amount:
30 capsules
Order now