Propolis Drops
Order now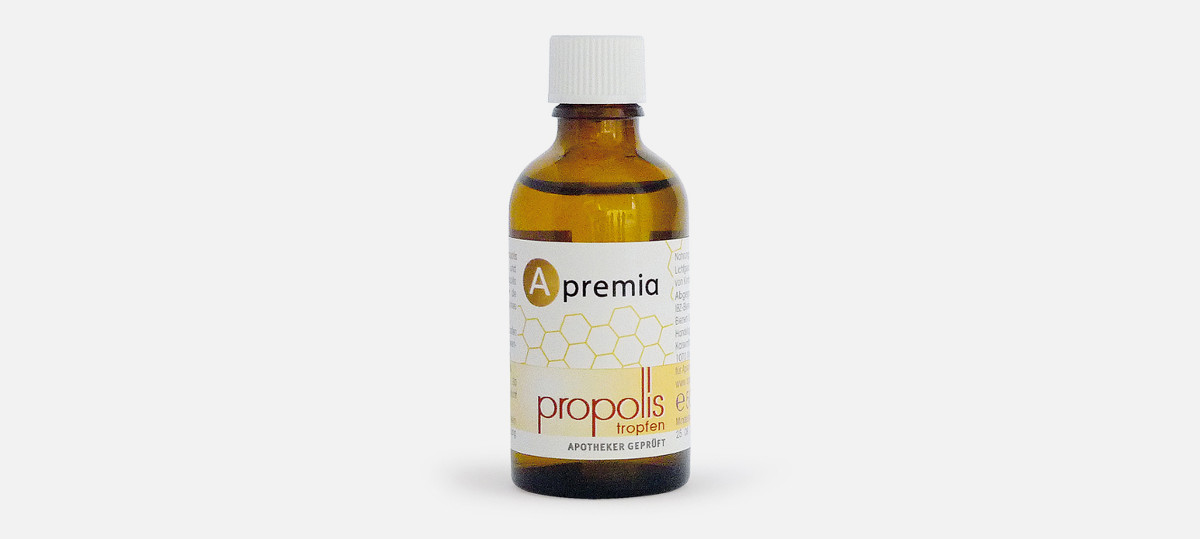 Nutritional supplement containing propolis.
Ingredients:
Ethanol (80% vol.), raw propolis 20%
Recommended daily intake:
Three times per day 10 – 20 drips.
Properties:
To date we have identified more than 200 variied substances in propolis. For example, propolis contains essential oils. Propolis shows extraordinary effects, which for instance keep the bee hive sterile and act as an important protective substance for bee colonies. Amazingly, propolis is a pure natural substance.
Our partner company "IBZ Bienenhof" uses only the propolis of Austrian beekeepers.
Important reminder:
Dietary supplements must not be used as a substitute for sufficiently varied nourishment. A balanced and diversified diet as well as a healthy lifestyle are essential.
Do not exceed recommended daily intake.
Do not use supplies that have passed their expiration date.
Keep out of reach of children.
Store at room temperature in a dry place.
Order now