Magnesium
Order now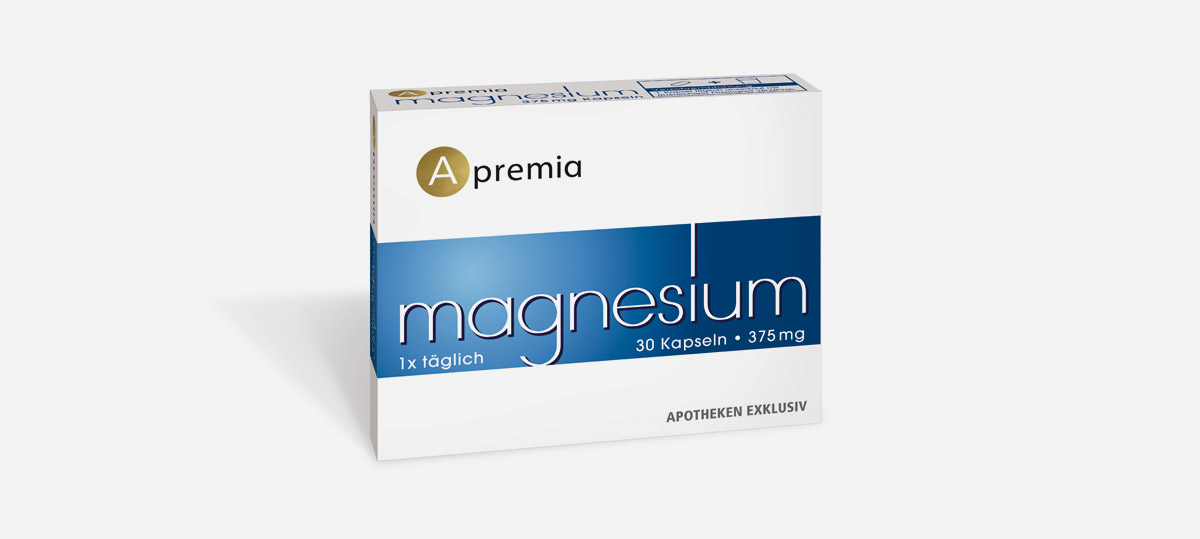 Nutritional supplement containing magnesium – lactose free
Ingredients:
Magnesium oxide
Glazing agent: hydroxypropylmethylcellulose
Separating agent: magnesium salts of fatty acids
Substances per recommended daily dose (1 capsule):
| substances | per daily dose | % NRV* per daily dose |
| --- | --- | --- |
| Magnesium | 375 mg | 100 |
* % NRV = relative nutrient reference value of the daily amount of vitamin or mineral that the average healthy person needs to prevent deficiency according to EU guidance levels (regulation No 1169/2011)
Recommended daily intake:
Swallow 1 capsule whole with enough water or other liquid.
Properties:
Magnesium is a crucial, vital mineral substance and with potassium one of the most important mineral in cells. Our bodies cannot produce magnesium thus it must be taken with food. Additionally, the body loses magnesium while sweating. Therefore, the intake of magnesium contributes to a healthy energy metabolism. Furthermore, the neural system needs magnesium to function at a normal, healthy capacity.
The daily dose for adolescents and adults is 300 mg.
Regularly use of Apremia Magnesium 375 mg can actively reduce fatigue and keep the muscles and neural system at a natural capacity.
Important reminder:
Dietary supplements must not be used as a substitute for sufficiently varied nourishment. A balanced and diversified diet as well as a healthy lifestyle are essential.
Magnesium in higher quantities can act as a laxative.
Do not exceed recommended daily intake.
Do not use supplies that have passed their expiration date.
Keep out of reach of children.
Store at room temperature in a dry place.
Amount:
30 capsules
Order now