Jogler Pausen-Riegel
Order now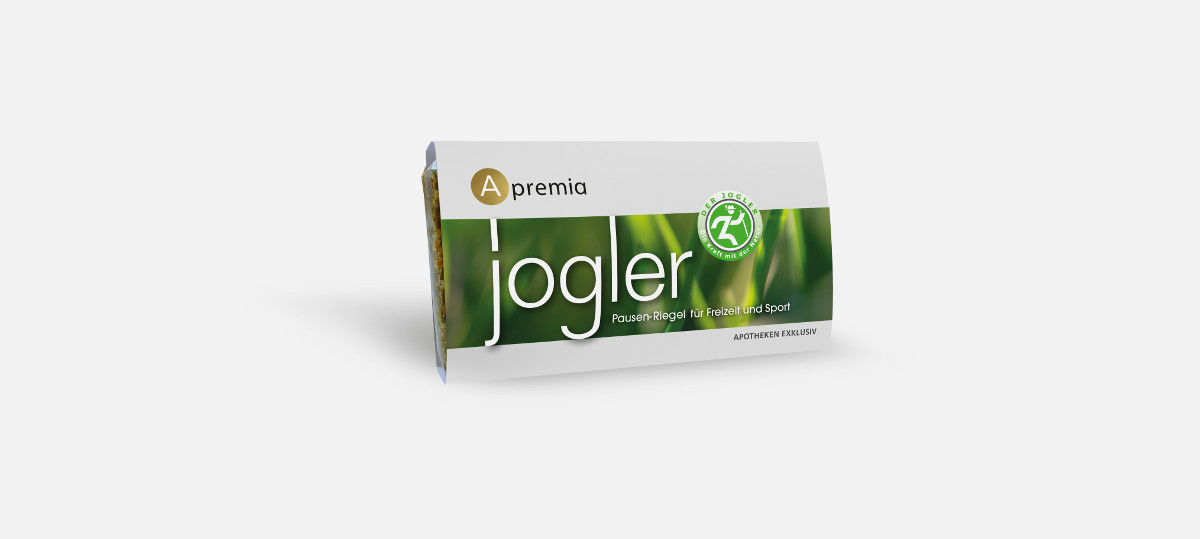 Power bar containing oat flakes and dried pear.
Ingredients:
Peanut butter (out of peanut with the emulsifier lecithin out of soy), oat flakes, hempseed flour, pumpkin seeds, sea-buckthorn pomace, flaxseed oil, flaxseed flour, honey, puffed rice, dried pear (out of Pöllau pear with is preserved with potassium sorbate), European redberry jam (out of European redberry, sugar, lemon juice concentrate with the gelling agent pectin).
Can contain traces of other nut ingredients.
average nutrition value
per 100g
energy
1693 kJ/405 kcal
fatty acids
of which saturated fatty acids
16g
2,7g
carbohydrates
of which sugar
44g
23g
proteins
14g
salts
0,49g
Recommended daily intake:
Best to savour when the stomach is growling.
Properties:
Our newest arrival follows the motto "Apremia tastes good." In cooperation with the East Styrian company Erich Felber GmbH & Co KG in Birkfeld bei Weiz (www.felber-schokoladen.at) and their listed brand "Der Jogler – Die Kraft mit der Natur" (www.jogler.at) the power bar is made by hand. The ingredients are almost exclusively out of Austria. Futhermore Jogler Pausen-Riegel is the perfect balanced snack. It has a savoury taste appreciated by young and old alike.
Amount:
50g
Order now